Home improvements that bring value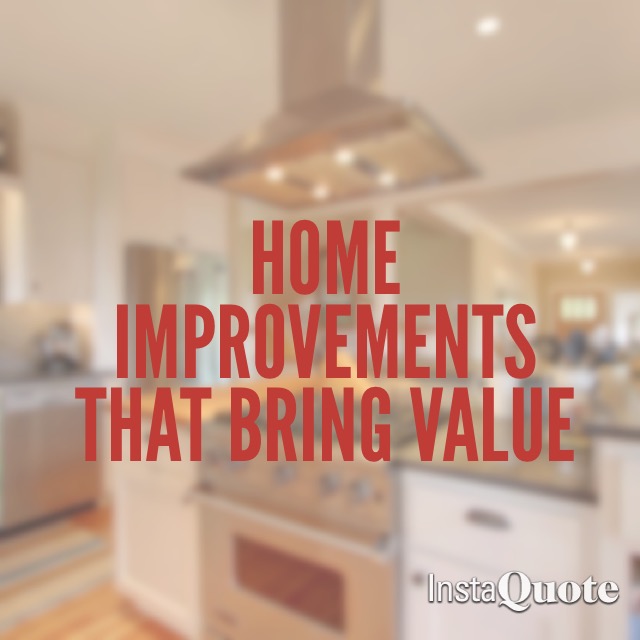 Forget the kitchen remodeling, the bathroom remodeling, or basement finishing for a second, because that could end up being a money pit. Yes, aesthetic remodeling will be a great visible selling point when it comes time to sell your home, but it doesn't hold any value compared to other prominent home infrastructure. Fixing things such as siding, gutters, drainage systems for your basement, and keeping a clean landscape can yield you a better return on investment in the long-term, especially at sale time.
According to Remodeling Magazine replacing your siding will recoup around 92 percent of its initial cost. The only thing that yields as high of return is minor home remodeling (around $15,000) which can recoup approximately 93 percent of its cost as well. Don't be fooled, roof replacement and windows are also great returns yielding about 80 percent recoup.
The reason buyers rather have the homes basic systems in good standing is to save them from financial headaches after most likely incurring a mortgage, along with other homeowner expenses such as taxes, homeowner's insurance, and other small fixes or changes they make to the home.
If your home's basic systems are running problem-free that's when as a potential seller, you might ponder making remodels. Two of the most appealing selling points to potential buyers outside of basic systems, is the kitchen and bathrooms. In some large market's, bathroom and kitchen remodels can yield over triple-digit returns. Minor kitchen remodels have provided over 100 percent returns in local Providence, Rhode Island even.
On the other hand, curb appeal is one of the most important home renovations that can be done, not only to boost the value, but also to attract buyers. Most realtors will preach to sellers that curb appeal is the number one priority because that is what will get people to want to check out the inside.
​